In this current economic climate, they say it is fundamental that students are aware of the skills sought by employers. Yet, the question we hear "on the streets" and in books like "Why Good People Can't Get Jobs" by Peter Cappelli is, "In three years,  does anyone really know what skills those will be?"  Perhaps it's time to diversify.  Employers prefer students with a broad set of skills, and because of this, your college minor and secondary skills may be more important than you realize.
Companies seek employees who demonstrate a capacity to think critically, communicate clearly both orally and in their writing, can apply their knowledge in real-world settings, and are capable of solving complex problems. When surveyed, 93% of employers stated that these skills are now regarded as more important than the employee's undergraduate major. Employers stress the importance of intercultural skills, a demonstration of ethical judgement and integrity, and the capacity for continued new learning.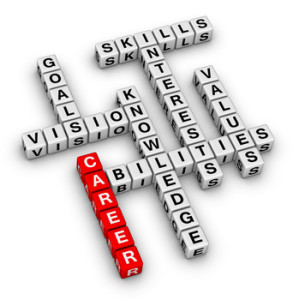 There are several practices students can undertake to improve their chances, and it's becoming more important to consider your college minor and secondary skills as characteristics of educational practices that would be attractive to potential employers; such as the ability to conduct research and use evidence-based analysis; gain in-depth analytical knowledge; problem-solving and communication skills; and how to apply the skills you have learned into real-world settings. Think skills such as learning a foreign language, playing a musical instrument, or participating in volunteering or community work sound frivolous?  Think again, as all of these skills demonstrate to employers that you possess a wide range of abilities.
While many employers still prioritize key skills over a job candidate's field of study, a majority of employers also state that in order for college graduates to achieve long-term career success, it is pertinent that they have both field specific knowledge and a broad range of skills and other knowledge. In other words, in order to advance throughout your career, it is important to be able to adapt to changing job requirements. As such, any additional skills you possess can only benefit you in the future.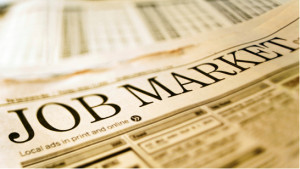 Because employers are now seeking innovation and creativity in their employees, they prefer them to be able to rely on their multiple educational resources to complete any task. Employees today are often expected to be able to work in a team, plan, organize and prioritize work, communicate verbally with people inside and outside the organization, obtain and process information, analyze data, and use these skills to solve any problems which may occur.
Moreover, as modern society grows more heavily dependent on technology, employers seek candidates who display an aptitude and proficiency with computer programs. As a result of this, there has been an exponential increase in recent years in the availability of online resources to help students with their studies.
There are many online educational tools which enable you to expand your technological skills, in addition to online tutors and peer learning platforms to aid you in academic studies. It is worth investing time exploring all of these options in order to improve your knowledge across a broad scope of topics and increase your chances of post-college employability.
Due to the vast numbers of candidates applying for jobs in today's society, possessing skill sets that set you apart from others and demonstrate that you are a well-rounded employee who will be helpful and profitable to a company is a key advantage. Therefore, it's becoming fundamental to expand your college minor and secondary skills throughout your education, and not solely rely on your undergraduate major to gain you employment.
In other words, when a hundred qualified applicants apply for a job, what makes them the same are their qualifications, but what sets them apart are their "other skills."  So seek to acquire as many different "other skills" as possible, using online resources and peer learning, extracurricular programs, or volunteering in your local community. Those who diversify now will be more likely to reap the benefits later of lucrative long-term careers.
Author bio
This article was written by George Campbell, a freelance writer with four years teaching experience from Birmingham, England. George loves writing about education, but he takes his own advice to diversify and also writes across a variety of other topics. You can connect with George on Google+ and follow him on Twitter.