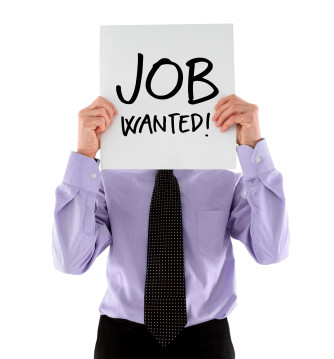 Ok, I have to be honest here and say that I just don't get it.  Last I heard, there were still people looking for work.  If not a full-time job, at least a little extra income on the side.
Yet, we had over 100 inquiries for online ESL instructors a week ago on www.LRNGO.com, and no one was listed. Even now over 50 inquiries for German lessons, and one guy comes up.  It would make sense if we were a middleman, but we're not.  We are a free directory.
At first, I thought it was just us.  It isn't.  Doing research on community outreach initiatives yesterday, I had to search for Associations of Non-profits in our state and came upon www.TANO.org.  They have both a job bank that's free to search, and a free place to list your resume if you're looking.
In their job bank, they have 51 jobs listed.  You want to know how many resumes?  Are you ready for this?  One.  One person looking for work.  Free to list, and only one person did it.  I guess our economy's not doing so poorly after all.
When we were looking for employees last year at Teachers 2 Go LLC, we contacted the Texas Workforce Commission and they recommended that we do a resume search on their site, but let us know that only a small percentage of people who are looking for work actually list.  Once again, it's free.
I don't know how much money sites like Monster.com and others charge to post your resume or advertise your services, and I can't count how many middleman sites there are who take advantage…I mean…take a large percentage of your pay.  (Hundreds? Millions maybe?)  So I can understand why people are skeptical, but I can't understand why someone who wants extra work wouldn't list in a free directory.  Especially one where you can be contacted directly without giving out your email address or personal information.
On the other hand, those people who do list make it all worthwhile.  Kristen, an online Spanish tutor from Katy TX, personally thanked us when she got her first student through our site https://www.lrngo.com/online-tutors/katy-texas/learn/0010728/teacher and Shaina, a Harvard graduate who tutors test prep in Washington D.C.  https://www.lrngo.com/online-tutors/washington-district-of-columbia/learn/0010815/teacher was smart enough to list in her local area on Craigslist with a direct link to her LRNGO profile. Of course, I'm not even mentioning all those who aren't looking for jobs who have made friends and found free lessons by trading with each other in person or on Skype in over 257 cities and 61 countries.
Anyway, it's simple: over 1000 people daily are searching for online lessons in various subjects on LRNGO.  So if you search LRNGO for a subject that you can teach worldwide on Skype and no one comes up–you will be the only one they find if you list. Yes, you will come up first and only, and yes—it's free.  I know everyone is skeptical.
So for now, those who search to learn a subject or activity where no one teaches it yet will just have to wait.  (Hint: anyone who teaches certain languages online in Eastern Europe might be smart to list right now.)  The early bird gets the worm, and those who take advantage of free directories first will be the ones who are found.